Fearless. Truthful. Unexpected.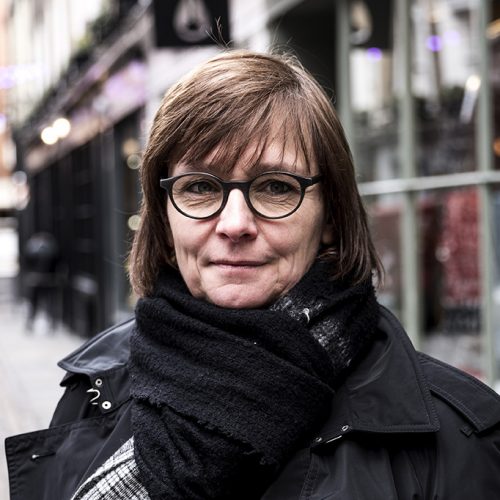 Brigitte founded Keko London in 2013, with Bentley as its inaugural client, and still believes strongly in helping to guide the company from her Frankfurt HQ. A Masters Degree in Business Administration has given her a career-long fascination with marketing and strategic consulting.
She worked at TBWA Frankfurt, Lowe & Partners and Michael Conrad, before becoming a member of the board at Leo Burnett. In 2001, Brigitte joined the Klaus E. Küster advertising agency as Managing Director. She became owner of the agency in 2009 – renaming it Kemper Kommunikation. Porsche AG was the main client. Others include: Porsche Design, Merck Millipore, Schüco, MHP Consulting, Telis Finanz, Heraeus, Bosch, UKM, GS1, Brose, Würth, VDMA and Claas. In 2011, she founded Keko Singapore for Porsche Asia Pacific, before opening the Keko London office.
Brigitte would love to have some hobbies, she's just too busy.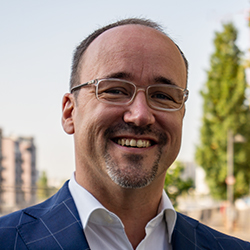 As Head of Finance and Human Resources, Patrick has been the agency's cross-location commercial conscience since 2013. After training as a banker at Dresdner Bank AG, Patrick graduated from the Aachen University of Applied Sciences with a degree in Economics and a focus on Financial Management and Human Resource Management. Before he entered the world of advertising, he was Head of Claims and Legal at Team World of Fitness AG.
In 2007, he joined the advertising agency Damm & Bierbaum as their Commercial Manager.
He is passionate about equestrian sports and stays true to the motto ``If your dreams don't scare you, they are not big enough.``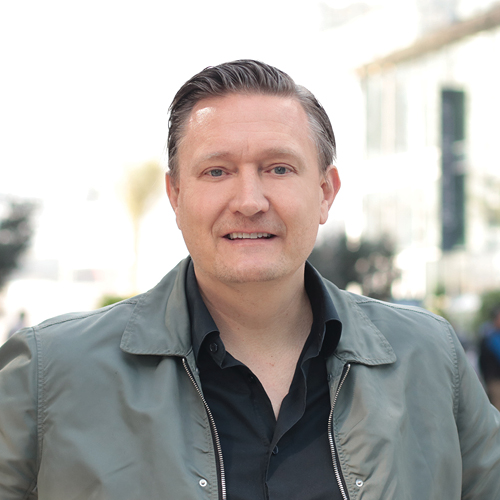 Managing Director at Keko Dubai, Patrick joined the agency in January 2023. Along with him comes a sea of in-depth industry expertise of over 20 years. Having spent most of his career across a diverse range of ventures spanning Europe and Asia, Patrick has developed a profound understanding of what it takes to create powerful multicultural communication.
A true leader at heart, Patrick has an illustrious career where he was Director of Marketing for Ferrari Greater China, Managing Partner of Avantgarde Brand Services, Founder and Managing Partner of Fanatic Films Production, Director of Marketing for Porsche Greater China, and Founder and CEO of his very own brainchild FACT.COFFEE.
Always up for a chat. Always up for a laugh. And always up for a good cup of coffee.
That's Patrick Pesch for you!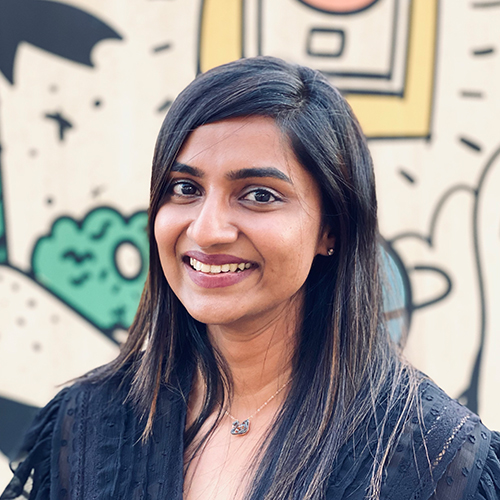 Born and raised in the UAE, Roshni once aspired to be an astronaut! Always aiming for the stars, she graduated from Middlesex University Dubai with BA Honours in Accounting and Finance before obtaining an ACCA qualification. She has worked with international agencies and even tried her hand in the Government Sector, but that slow paced life was just not for her. Joining the Keko family as the Finance Manager, Roshni has an eye for the tiniest of details.
And when she's not dabbling in dirhams, she's either at the gym, dancing, reading or trying her hand at being Marie Kondo.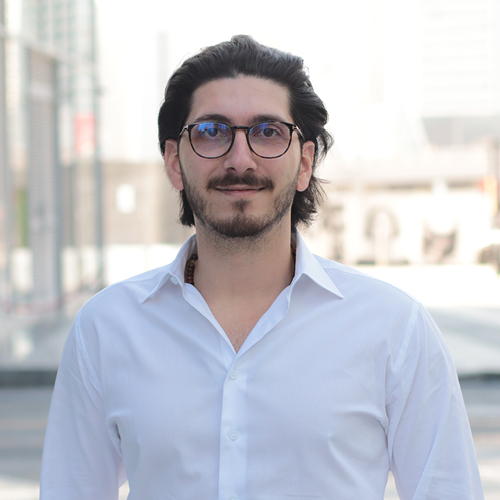 Victor has a degree in Architecture and Masters in Sports Management. But his true passion – Cars, cars and more cars. A car collector, amateur racer and an F1 addict, this automobile enthusiast has worked in rallies and other motorsport events. His passion for business has given him the opportunity to travel extensively and gain experience in many countries such as Lebanon, Switzerland, Austria, Greece and Cyprus to name a few.
When he's not at work, you're sure to see him surrounded by friends, playing sport, or messing around with his cars. His 'never settle' attitude, his enthusiasm for advertising and his curiosity for all the action behind the scenes landed him at Keko. And now, he's more than ready to face this new challenge.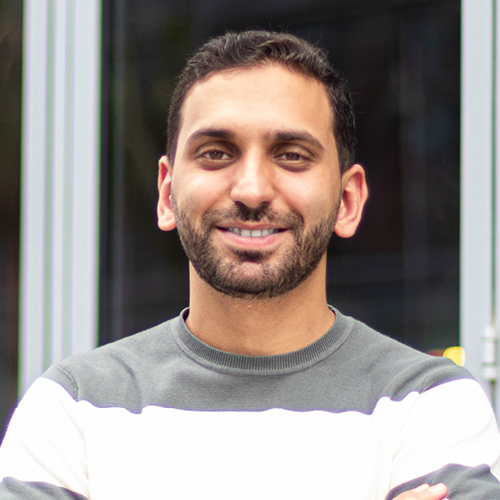 After completing his MBA in the UK, Hazem came to Dubai to start his career in Marketing. With the shift from traditional marketing towards a digital one, he started working in social media at a number of advertising agencies. He has managed different brands like Baskin Robbins, Nikon, Britannia, Himalaya to now being the Social Media Manager for Porsche MEA. Being a football fanatic, he supports Manchester United, unlike most Egyptian Salah fans who support Liverpool. Talk about being different. This one's a perfect example.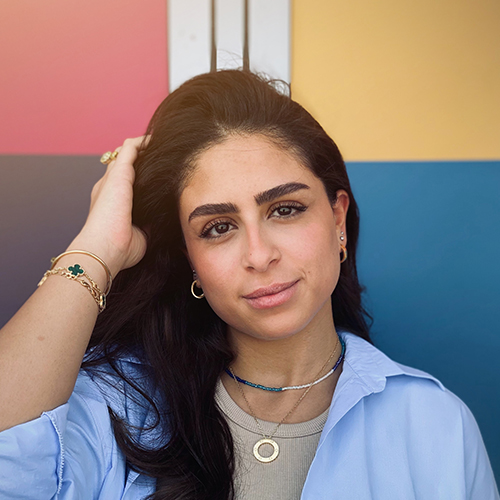 Sometimes it's Nooran, sometimes it's Gen Z.
A global citizen at heart, Nooran has lived between UAE and Canada. After spending almost a decade in Canada, she made her way back to the UAE where she belongs and graduated from the American University of Sharjah with a B.A in Mass Communication.
After landing her first gig at Keko, she knew entering the world of Advertising was the right choice for her.
Here's a traveller who believes that 'Jobs fill your pockets, adventures fill your soul.' When she's not catching flights or collecting miles, she's on the hunt to discover hidden gems in and around the country while she cruises down the road with her best friend - her Wrangler.
On her lazy days you can find her cafe-hopping to find the next best Spanish Latte.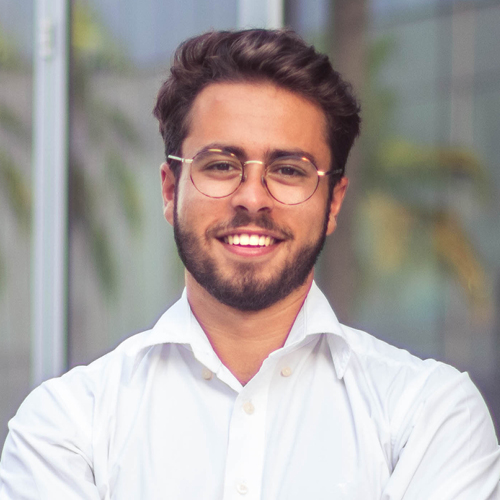 Raphael, better known as Raph amongst peers, is a man of many cultures. With German, Lebanese, and Mauritian roots, a childhood in Dubai and an education in Canada makes him quite the global citizen. His major in International Business has taught him how to better understand global brands and make it locally relevant – what you might call the Glocal approach. Working in marketing and advertising for the largest dealership network in Canada, including brands such as Porsche, Audi, Volkswagen and more has taught him a great deal about the Automotive Industry.
His love for football and beach tennis makes him a true team player who's always gunning for victory.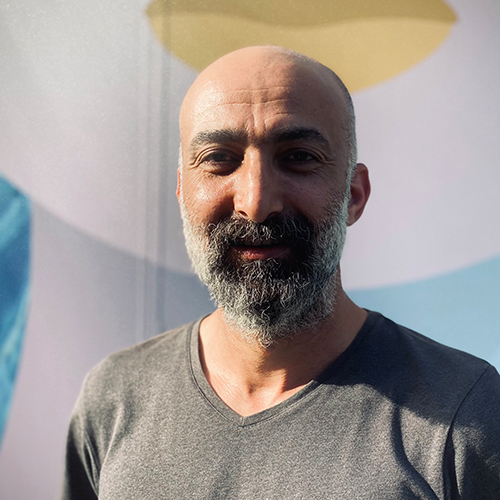 A true wordsmith in every sense of the word, Hisham Al Abbas is our Arabic Copywriter who always finds just the right things to say. Over the years, he has played different roles, from being a Traffic Manager to a Graphic Designer. Even becoming a member of the World Writers Network.
Hisham is a perfectionist who believes in thinking ahead and clearly brings professionalism, well-being, honesty, and commitment to the table.
When he's not busy tackling briefs at work, he's out there in the wild either scaling mountains, camping, or driving off into the unknown.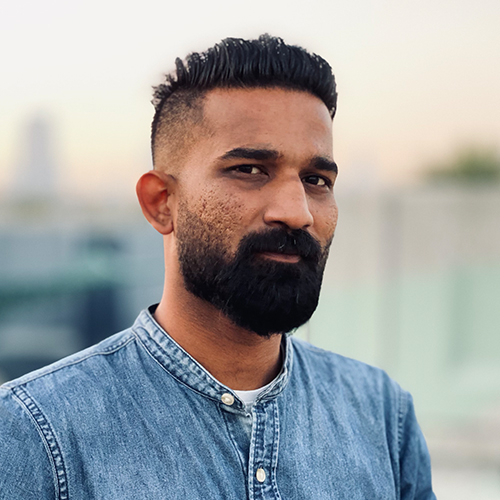 Another Engineer who ended up in Advertising. All thanks to the Don Draper dream. Jordache began his career in bustling Bombay but traded it for a life of advertising in Dubai. He has worked with agencies like OgilvyOne, MullenLowe, Saatchi & Saatchi where he worked on global brands like IBM, J.P. Morgan, Nestlé, Cadillac, Dubai Tourism, Majid Al Futtiam, Lenovo and more.
But when he doesn't have his thinking cap on, he's either playing football, music or the fool.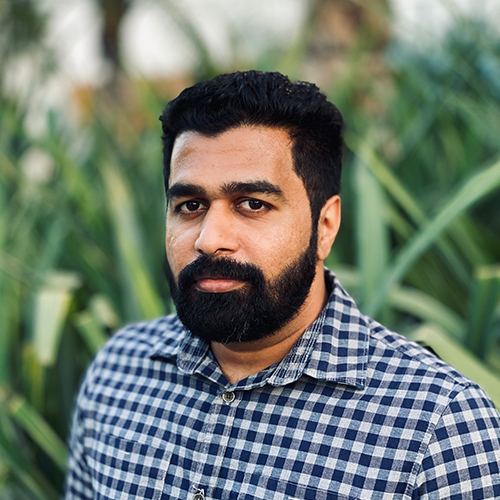 Zamzi began his career in India as a web developer and later moved to Dubai as a Senior Developer for a gamified e-commerce platform. Out of his 9 years in Dubai, he spent almost 5 years at Apple as a front end developer. He was part of many confidential projects at Apple and helped launch a number of Apple products in the region and globally.
And while we thought he was all things IT, his love for books and passion for cars proved us wrong.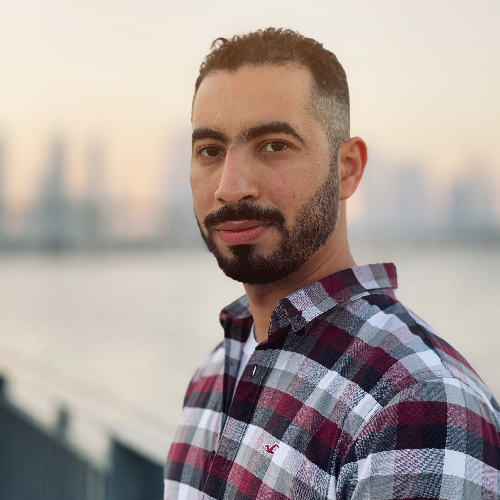 The only place where the laws of motion don't apply is on Mohammad Hussein's computer screen. Because Mohammad a.k.a Treka keeps defying them, one campaign at a time. With his keen eye for detail and unrelenting passion to excel, here's a talented Motion Graphic Artist who has quickly become an asset to the Keko think tank.
His growing experience of 7 years has filled his portfolio with renowned brands like Mazda, Suzuki, Nissan, Infiniti, KFC, du and Louvre Abu Dhabi. But when Treka takes a break from work, he's either a photographer, fitness enthusiast, or a struggling goalkeeper.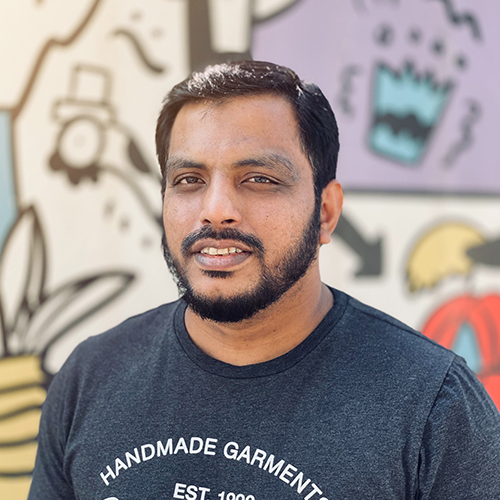 Ask Asgar the reason why he joined advertising and he has quite a few to point out: an entire family who's been into advertising. Displaying the traits of a creative from a very early age, Asgar started as a graphic designer and finalizer, first in India and later moved to Dubai to strike gold. With over 19 years of experience, he's a master at his art and has worked at notable agencies in Dubai, including DDB and Cheil.
He's yet to find gold, but Keko certainly did with him onboard, as he's been an authority on everything Porsche and the go-to guy in our finalising department.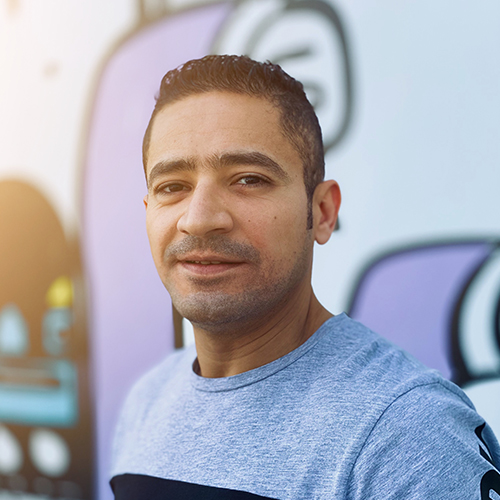 Hossam lived in Saudi all his life. So, with his passion for art and design and his strong understanding of the region's culture, it didn't come as a surprise for his family when he joined advertising. Hossam started in multimedia and print design at a few agencies early on, but he was quick to find his footing in design and finalizing and landed a challenging role with the agency that handled Rolls Royce, BMW and MINI Cooper in Dubai: the turning point in his career.
Well, we have to say he did a pretty impressive job there – which led him to grab Keko's attention and eventually move in to becoming our Senior Finaliser.
By the way, his Saudi insights have come in quite handy at times.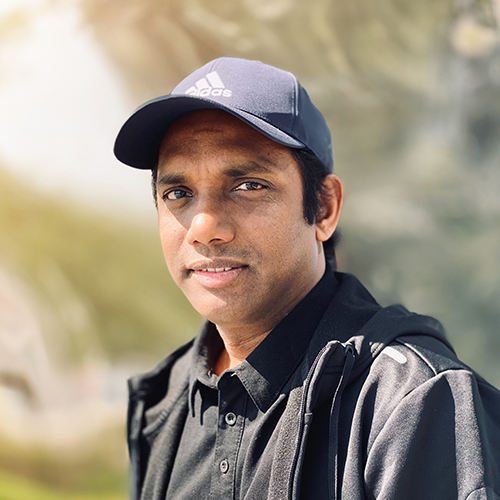 "Work smart. Not hard." A philosophy that Terance follows fiercely. It's no wonder he knows every shortcut on Photoshop, Illustrator and InDesign. With over 22 years of experience as a Graphic Designer and Finaliser, Terance has racked up extensive knowledge about his craft and continues to remain passionate about it.
And while prestigious brands like Hilton Hotel, Meydan Hotel, Waldorf Astoria and Porsche are just a few brands that he has worked on, we're sure he's looking forward to a lot more to come at Keko.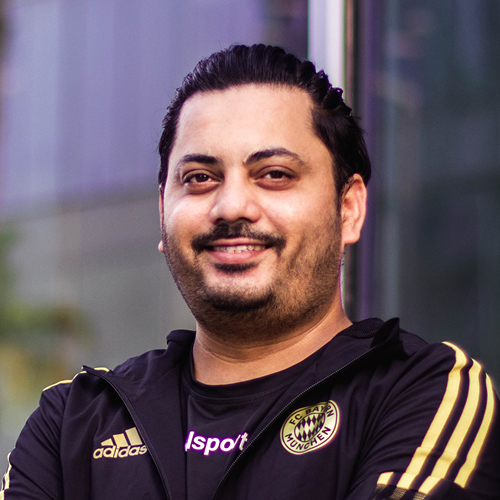 Umair Arsalan is our Senior Digital finaliser with over 12 years of experience. After working for over 8 years with UAE's award-winning Digital Agencies, he has racked up and impressive portfolio which include global brands like DTCM, ADCB, Mini Cooper, Mercedes, Lexus, and Toyota. When asked about his approach towards the different projects he takes on, his simple philosophy was, "I believe in promoting minimalism through ethical design without taking the excitement from the digital experience."